Michelin Power Cup Evo Front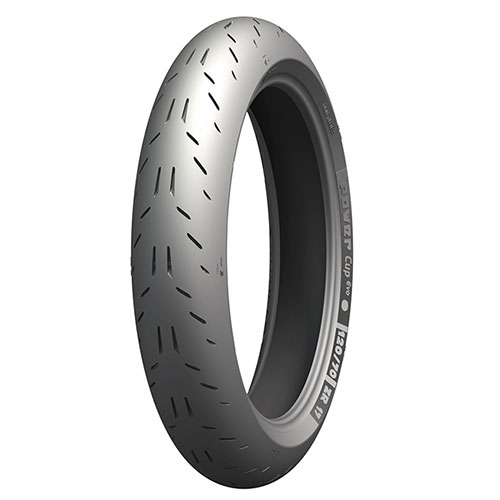 Why choose MICHELIN Power Cup Evo tyres?
Treaded race tyres
A treaded version of the MICHELIN Power Slick Evo, MICHELIN Power Cup Evo tyres are approved for road use, but recommended for track use.
Excellent grip
MICHELIN Power Cup Evo tyres warm up quickly thanks to the versatile rubber compound and present a large contact patch to the road for reliable grip.
Stability
Michelin's Adaptative Casing Technology (ACT) provides improved stability on the straights and when cornering.
Michelin always aims to bring together multiple performances.
At MICHELIN, we never work on one isolated element of performance. Instead, we focus on the whole package: safety, durability and the thrill of riding… all at the same time and with no trade-offs. That's what we mean by MICHELIN
®
Total Performance™, which has and will always be our difference on every tyre.