Michelin Power Rain Rear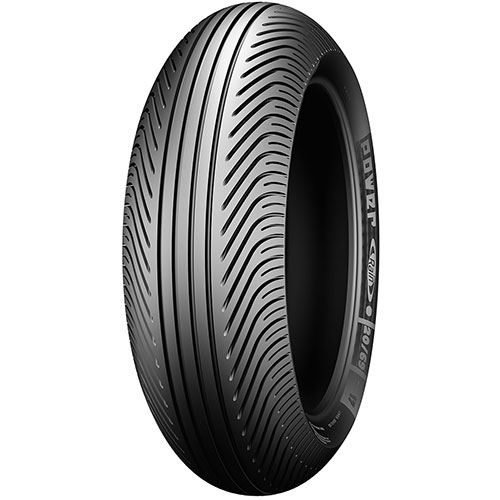 Michelin Power Rain
---
MICHELIN Power Rain is recommanded for a track usage and wet weather conditions.
Thanks its rubber, MICHELIN Power Rain benefits from a maximum of grip, in a wide range of temperatures.
Its 'fountain' tread design maximises water clearance.
Why choose the MICHELIN Power Rain tyre?
Maximum grip
MICHELIN Power Rain tyres give the best grip thanks to the 'fountain' sculpting which offers maximum drainage of surface water. Not suitable on the public highway.
100% circuit use
Designed exclusively for track competition, the MICHELIN Power Rain tyre is not suitable for normal road use.
Versatility in all temperatures
This tyre adapts well to all variations in temperature.
Michelin always aims to bring together multiple performances.
At MICHELIN, we never work on one isolated element of performance. Instead, we focus on the whole package: safety, durability and the thrill of riding… all at the same time and with no trade-offs. That's what we mean by MICHELIN
®
Total Performance™, which has and will always be our difference on every tyre.